The global cycling community
Find out more about Sea Otter Europe, its origins
and its first editions held in

Girona, Costa Brava.
The origin and inspiration for Sea Otter Europe lies in the Sea Otter Classic, one of the biggest cycling festivals of the world, which has been held every year since 1991 in Laguna Seca (California) and has never stopped growing and evolving.
"You should organise a mountain bike race". That simple statement by the owner of a bike shop in Monterey in 1990 was the origin of the Sea Otter Classic. Co-founders Frank Yohannan and Lou Rudolph organised the inaugural Laguna Seca Challenge on 6 and 7 April 1991. There were a total of 350 athletes and 150 spectators. In 1993, the event was renamed to Sea Otter Classic and is now part of the Life Time corporation. The Life Time Sea Otter Classic hosts over 9,000 athletes, 74,000 fans and is universally regarded as the world's premier cycling festival.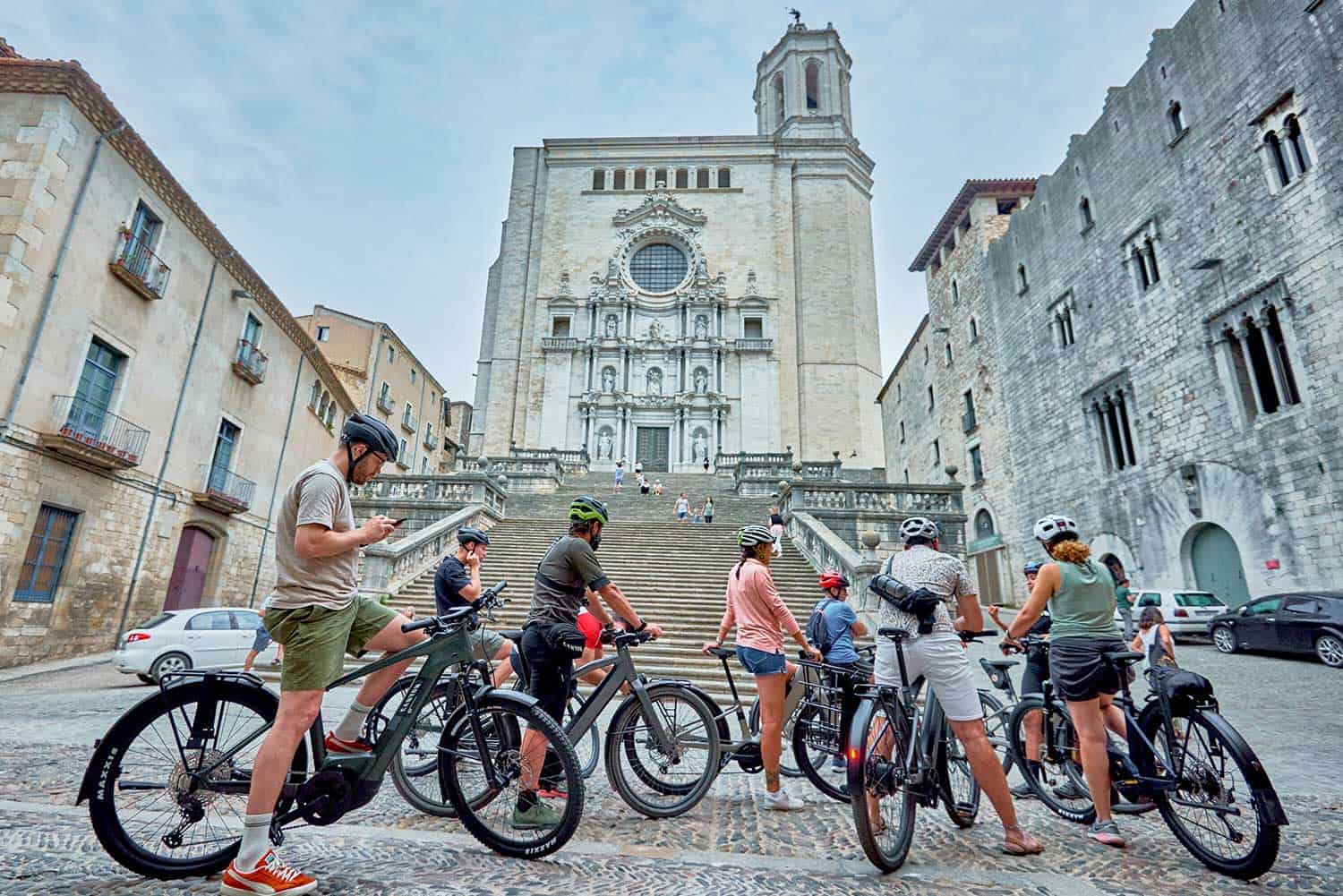 Sea Otter Europe


Girona, Costa Brava.
Sea Otter Europe is the cycling festival in Europe, which is organised in the capital city of Girona, on 22, 23 and 24 September 2023.
The festival, during its few years of its existence, has managed to reach astonishing figures: 60,000 visitors, +6,000 participants in the sporting events and a total of +350 exhibiting brands, according to last year's record.
Sea Otter Europe faces its sixth edition with a complete sports programme that includes challenges for competitive and amateur attendees, an exhibition area with the best brands on the market, demo circuits ideal for enjoyment and bicycles testing, and a list of activities planned exclusively for the professionals of the industry.
All this in the province of Girona, Costa Brava, which ensures good weather, good gastronomy and a first-class natural environment.
The festival is gaining worldwide recognition among the cycling industry and cycling enthusiasts: in just four editions, it has become a necessary and must-attend event for the cycling community.
In 2022 Sea Otter Europe

is growing
In 2021 Sea Otter Europe


relaunched
In 2020 Sea Otter Europe
survived the pandemic
In 2019 Sea Otter Europe
it

consolidates
In 2018

exceeds expectations
In 2017 the festival

lands
Girona, Costa Brava